Studio Essea
specialises in translation and interpreting services from Italian/English to Chinese and from Chinese to Italian.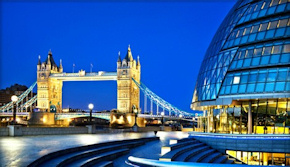 It was set up at the beginning of the 90's by Sabina Silenzi, graduated in Oriental Languages (Chinese) from Ca' Foscari University of Venice to provide you and/or your Company with all the most useful instruments for a successful communication and easy approach to the Chinese market!
Translation
We are multi-sector translation specialists, the following fields are only a few examples:
Technical (manuals, certificates,patents, etc)
Medical (Chinese traditional and Western medicine), bio-medical and pharmaceutical
Economic, commercial and financial
Marketing and advertising material
Websites, e-mail, fax and business cards
Literature texts
... etc

Interpreting
We can provide you with any kind of interpreting services (consecutive, business/liaison and also technical simultaneous interpreting) in Chinese, for technical trainings, business meetings, visits to the companies and also sightseeing/touristic tours. Thanks to a strong and long term experience we are able to help you through the complete process of approaching a new Chinese partner and/or client with the translation of e-mails, faxes, telephone calls , first meeting etc. in a very professional way!
To find out more about our services contact us
Contacts
STUDIO ESSEA
Via C.Levi, 5
48121 Ravenna, Italy
Tel & Fax: +39 0544 590856
Mob: +39 328 3656542
Email: essea.cina@gmail.com